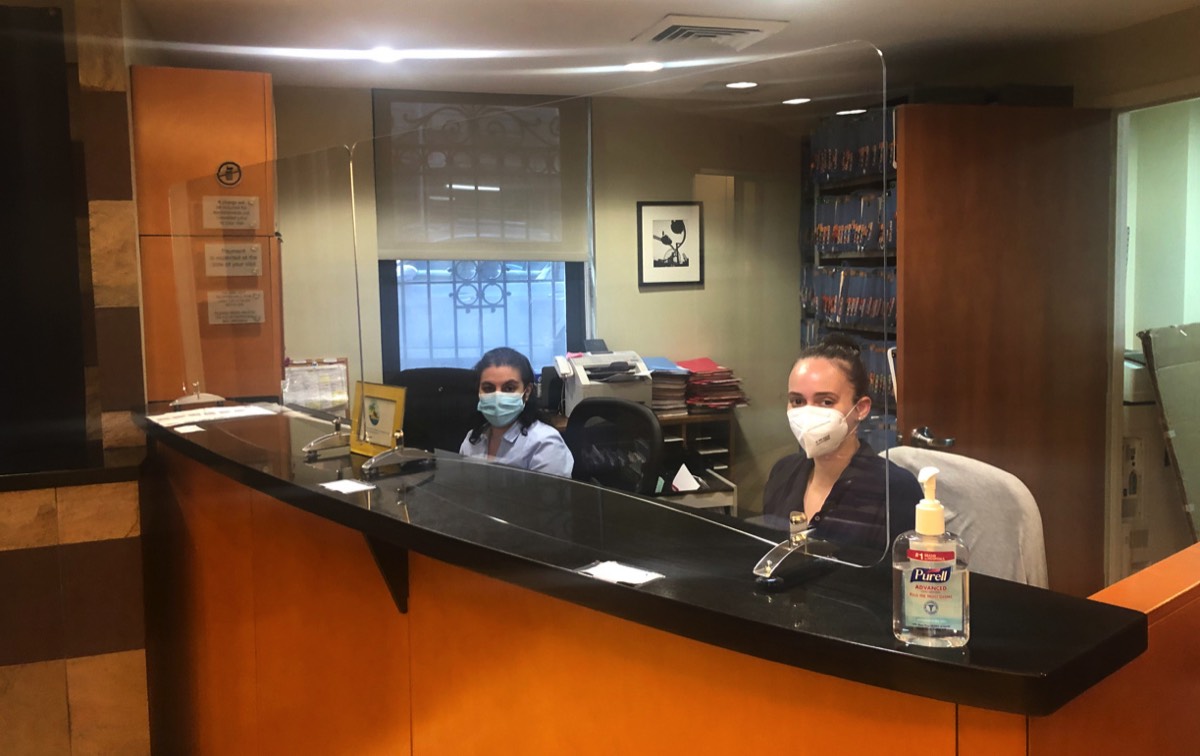 Dear Families and Friends,

While I am not an infectious disease specialist or a primary care doctor, during the COVID-19 pandemic I have tried to help my patients and their parents better understand a few topics in the context of my pediatric ENT practice. Although this information tends to go out of date fairly quickly, you might find my emails about
school reopening
,
diagnostic and antibody testing
,
loss of smell
or the
inflammatory complication
of COVID-19 in children interesting.
As I had mentioned in
one of my first emails
about the pandemic, it's very difficult to make plans about a return to "normal". We may be doing some degree of intermittent social distancing and minimizing non-essential activities for an extended period of time, possibly until a vaccine is in widespread use.
During the peak of the pandemic in New York City, I had been conducting routine pediatric ENT follow-up visits and new patient consultations primarily by telemedicine. I only arranged for a child to come to the office for an in-person exam if it was absolutely needed for a management decision or for a therapeutic intervention (such as draining an abscess or controlling severe nosebleeds).
However, as the number of COVID-19 cases in the New York area drops, and as the operating rooms once again become available for elective procedures, I am moving back to a regular patient schedule. Of course, I will continue to pay careful attention to any resurgence of infections and guidance from the state and federal government.
With this in mind, I have developed some guidelines for seeing patients in the office (New York or New Jersey). I know that all of these rules make things more difficult, but my excellent staff has the training and equipment to help make your visit to my office safe and convenient. It is important to continue to fight the spread of COVID-19 with hygiene, mask use (especially indoors) and distancing even as cases decline, to avoid a second - potentially worse - wave of disease.
Although I will be seeing patients in the office, I would still be happy to do telemedicine visits as well. This may be especially useful for children or caregivers who have underlying conditions that put them at increased risk of serious complications should they contract the virus. Each of these decisions must be based on your own personal risk assessment, but I am happy to discuss this ahead of time. Of course, my staff and I will do everything we can to maintain a clean and healthy environment (see below). But just leaving the house exposes us all to some chance of becoming infected.
If your child has a condition which requires frequent examinations (like recurrent ear infections), I strongly suggest that you get one of these
video otoscopes
. They are relatively inexpensive (around $35) and can be used in many cases to send me images of the ear canals, eardrums, and even the nose and throat. This may help me determine the need for antibiotics or other treatment.

If you and I decide that an in-person examination is appropriate, here is what we will do to minimize the risk to your family, our staff and the community at large.

Much of our discussion can be done by email, telephone or FaceTime. I have always been committed to good communication with my patients and their families, and I will give you as much time as you need. However, I want to keep the time for potential viral transmission to a minimum. This means that we can chat remotely before and/or after the exam itself, and keep the time that we are in close contact fairly short. I don't want that conversation to be rushed, and I want to be sure that you get all of your questions answered. And of course I am happy to continue that discussion once you are home if other questions come up later, as I have been doing for many years.
My office staff will be screened every day for signs of illness and will be wearing appropriate personal protective equipment. We expect everyone coming to the office to be wearing a mask, as should be done at this point whenever traveling outside. Please bring your own if possible - we have very limited supplies in our office.
On entering the office, we ask both the parent and child to wash their hands or use sanitizer.
If you are driving to my New Jersey office, we will ask you to phone in and wait in your car until you are called into the examining room. If you are driving to the New York office, and if one person can sit in the car until the child and another caregiver are called in, that would also help to minimize your exposure. The idea is to keep waiting room time as short as possible.
We are trying to keep paperwork exchange in the office to a minimum, all

registration forms

should be submitted by

email

ahead of the visit (a phone pic is fine for that). Any copays or other patient responsibilities can be taken care of over the phone or with a credit card on file.
We strongly prefer that only one parent or other caregiver comes to the office with a child, but of course I am happy to discuss the visit with anyone else via telemedicine afterwards.
We will screen all patients and caregivers for possible COVID symptoms ahead of the visit, and we will help arrange for appropriate screening elsewhere for anyone who is potentially sick.
Each room will be thoroughly sanitized between patients, as well as door handles and other surfaces which could cause transmission of the virus.
We have installed high-level air purification systems in the office, which include a high efficiency particulate air (HEPA) filter, a charcoal filter, an ionizer system and a UV light sterilizing system.
We will keep waiting room crowding to a minimum - especially early on in the phased return to normal office hours. We do this by reducing the number of patient slots per hour and changing the layout of the office to avoid close contact.

Let me know if you have
any questions
. Thanks for helping to flatten the curve and to keep our community safe!
Best,
Michael Rothschild, MD